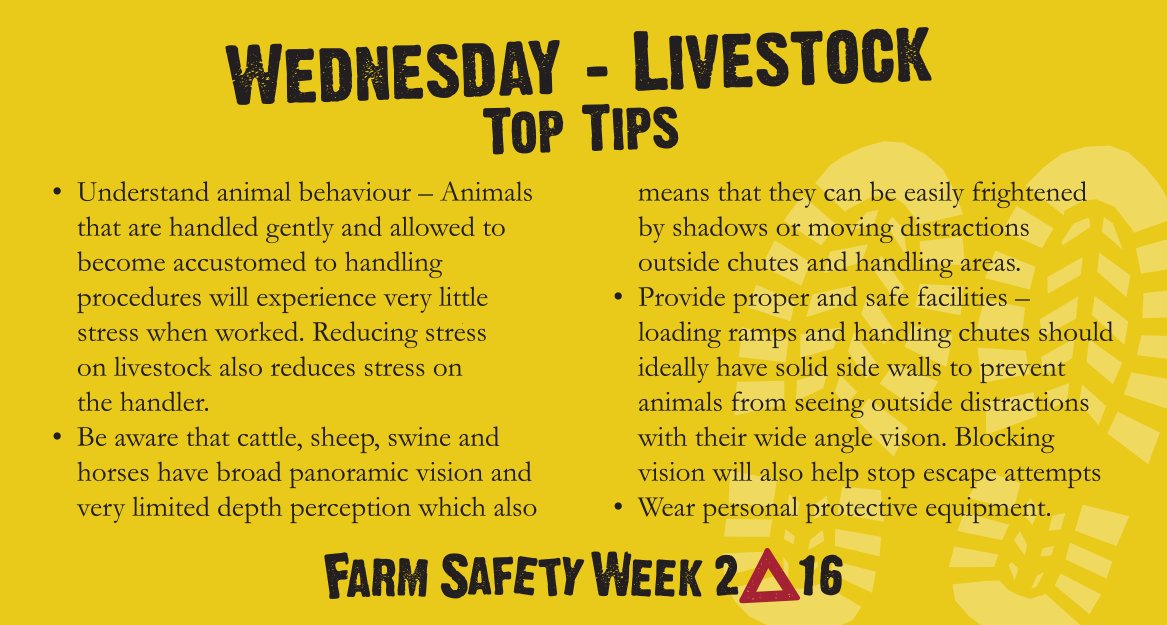 Farm safety is a huge issue on Irish farms and has been spotlighted in the media in recent years. More and more accidents and deaths are being recorded on Irish farms each year.
Farmers need to be more cautious when handling animals, as even the quietest of animals can turn on you for a number of reasons. It is important that all farms have appropriate handling facilities in place for dosing, weighing, calving, etc. to ensure optimum safety for both animal and handler.
14% of all farm accidents now involve livestock, this is a very high percentage of accidents as it can be easily prevented with the correct handling equipment. Facilities can play a major role in preventing incidents. Good facilities provide a means of controlling animals while allowing easy access for routine chores – all in a safe environment.
During this week we are asking farmers to have safety on the top of their mind, if you think that your handling facilities are not up to optimum working order, upgrade these facilities immediately before an accident occurs.
With the growing number of 'outside farms', check out our portable crush. We manufacture our portable crush in house. It can be transported via 3 point linkage or via pallet forks. We also have hurdles and archways that can be added onto to the portable crush to create a race which will encourage the animal to move in the direction of the head gate.
We also manufacture fixed crush options for all types of farms and can cater for any needs you may have. We supply a large range of crush accessories to make handling animals a safe and easy task such as head-scoop, leg hoist, anti-backing gate, etc. Check out our range of crush equipment here:
https://www.odonovaneng.ie/product-category/agriculture/cattle/crush/
#FarmSafetyWeek #WhoWouldFillYourBoots